Whatfinger: Frontpage For Conservative News Founded By Veterans
"The Best Mix Of Hard-Hitting REAL News & Cutting-Edge Alternative News On The Web"
March 13, 2015
Kremlin: Huge Announcement Coming - Russian Embassy Personnel In London Depart - Unmarked White Trucks Flood Moscow's Red Square - Mysterious Construction - Putin Death Rumors Go Viral Across World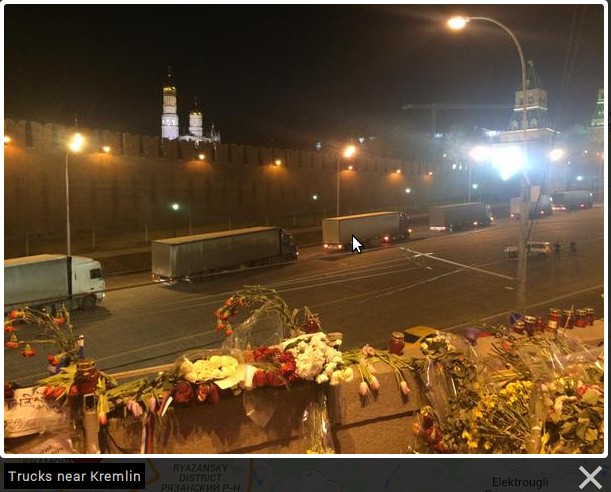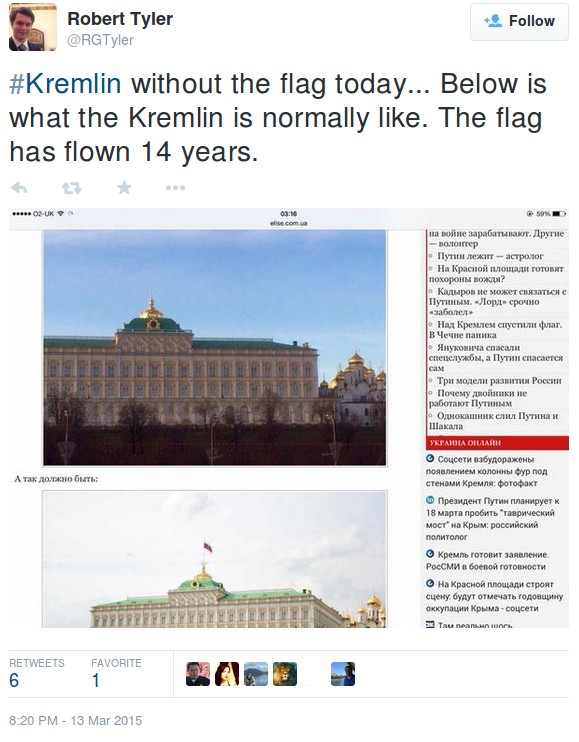 By Stefan Stanford - All News Pipeline - Live Free Or Die



With the recent announcement on Twitter that all Russian Embassy employees had left the London Embassy (disputed by this Washington Post story) combined with new reports that the Russian flag is no longer flying over the Kremlin as seen in screenshots above/below, speculation is now rampant about either a Vladimir Putin death announcement, the birth of his son or an announcement of the beginning of World War 3 to the Russian people, after lethal aid was confirmed as being shipped to the Ukraine, while the American people remain uninformed as the mysterious disappearance of Vladimir Putin suddenly becomes the biggest story on the internet as summed up in the 1st video below. The secret arrival of North Korea's Prime Minister in Russia on Friday for a 'surprise visit' has only compounded the mystery. 

NEW! Radical 'Forces Of A Big Blood' To Take Over Russia As Putin Coup Rumors Fly Wildly! Expert On Russia: 'Pray For Us All'

In a story now confirmed by the websites Western Journalism and DebkaFile,

Russian media has been told to stay in town as a huge announcement will be coming this weekend that no one should miss.



With Vladimir Putin death rumors filling the internet and now mainstream media, ANP has gotten access to pictures taken in Moscow on Friday that show preparation for something huge going on as big white trucks are driven into the city, one by one, and construction is now taking place at Red Square as seen in the twitter images above and below.

YouTube videographer Professor Doom1 has also put out the new video below, 2nd video, in which he shares with us the translated story from Vlasti.net about the warning from the Kremlin for the Russian media to stay in town this weekend as a huge announcement is due.

Speculation on the reason for this huge announcement range from an announcement of WW3 to the Russian people to Putin's death to the birth of his child to Putin coming clean on 'what really happened on 9/11' to claims of an upcoming 'Pussy Riot' concert to what some say is the most likely, the announcement that we are being visited by extraterrestrials.

While at this time ANP is unable to confirm what announcement will soon be made, we are keeping you up-to-date as this breaking story continues to develop. Videos and more below.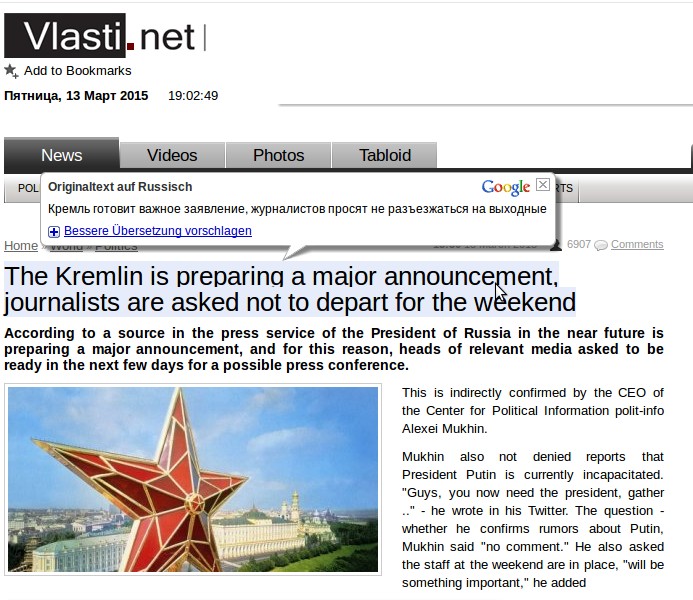 Translated from Vlasti story: The Kremlin is preparing a major announcement, journalists are asked not to depart for the weekend
According to a source in the press service of the President of Russia in the near future is preparing a major announcement, and for this reason, heads of relevant media asked to be ready in the next few days for a possible press conference.
This is indirectly confirmed by the CEO of the Center for Political Information polit-info Alexei Mukhin.
Mukhin also not denied reports that President Putin is currently incapacitated.
"Guys, you now need the president, gather .." - he wrote in his Twitter.
The question - whether he confirms rumors about Putin, Mukhin said "no comment."
He also asked the staff at the weekend are in place, "will be something important," he added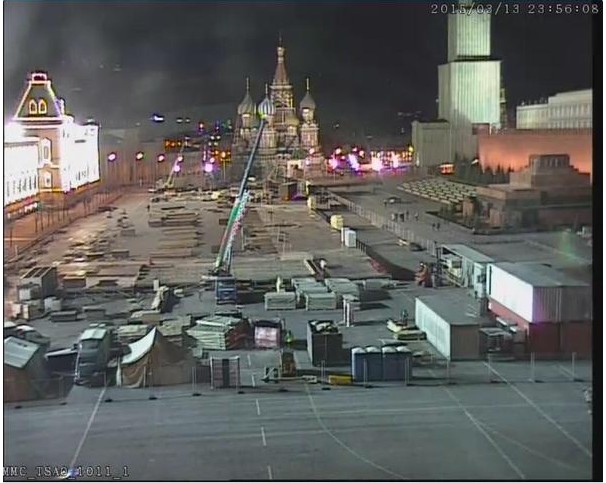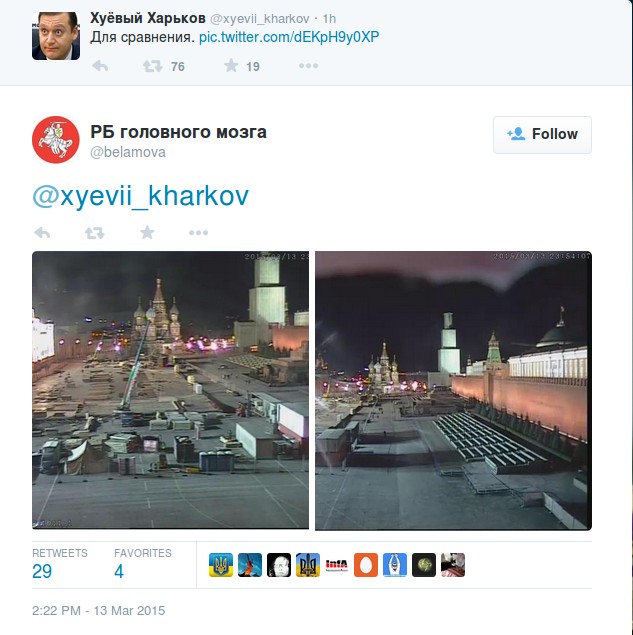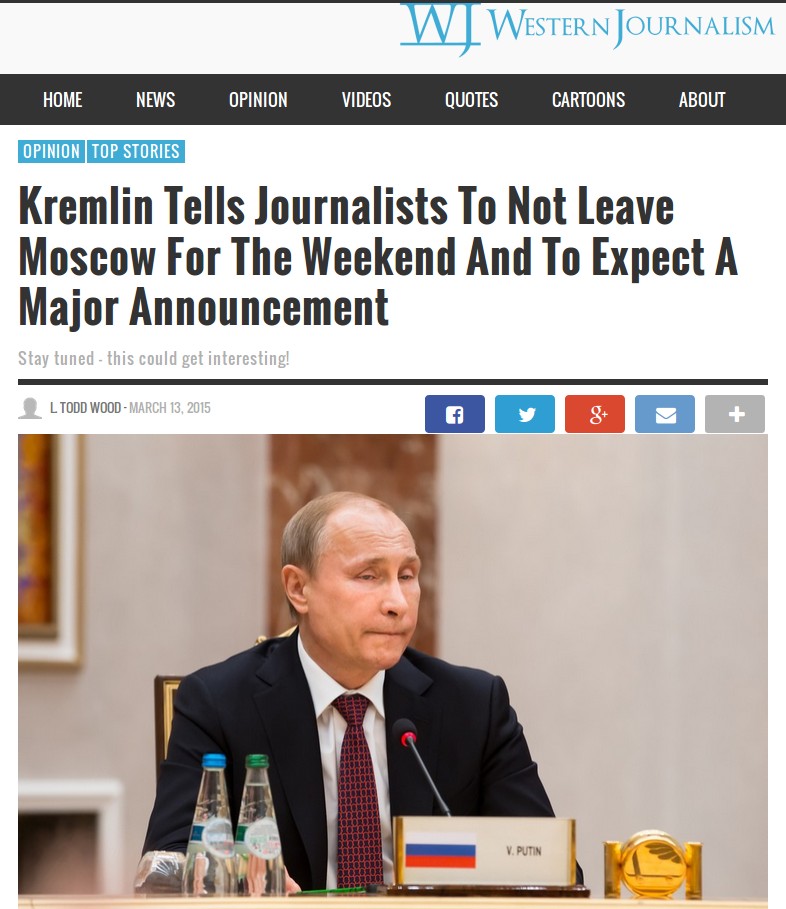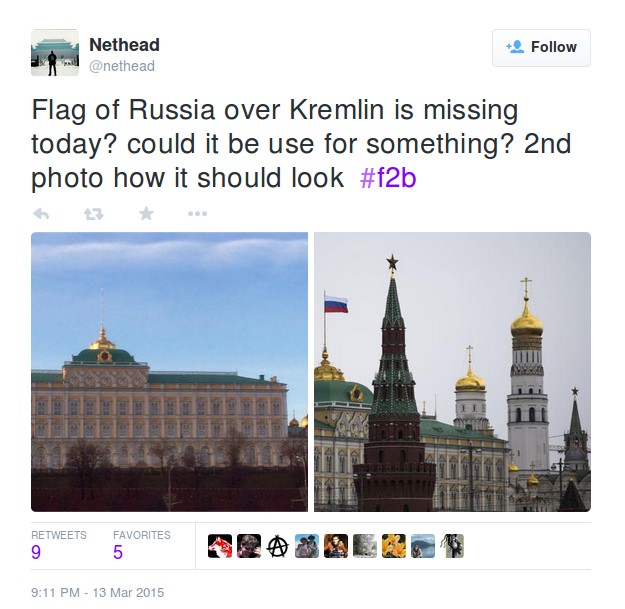 comments powered by

Disqus