Whatfinger: Frontpage For Conservative News Founded By Veterans
"The Best Mix Of Hard-Hitting REAL News & Cutting-Edge Alternative News On The Web"
December 10, 2014
Bank Runs Coming? Huge New Clue! Every Major Bank To Receive Survival Kits - What Do They Know That We Do Not Know?
By Susan Duclos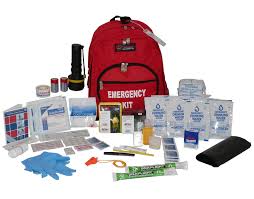 Why would every major bank need survival kits for all their employees? Why is the US government prepared to spend up to $200,000 on survival kits for bank employees at Bank of America, American Express Bank, BMO Financial Corp., Capitol One Financial Corporation, Citigroup, Inc., JPMorgan Chase, and Wells Fargo, just to name a few?  What do they know that we do not know?

Perhaps they are preparing for bank runs and employees to be forced to shelter in place? 

These kits would include:

• Waist fanny-pack or backpack (all of the items below must fit in the fannypack/backpack)• 2400-calorie food bar (minimum 5-year shelf life)• 3-pack 8.5 oz. water (minimum 5-year shelf life)• 50 water purification tablets (minimum 5-year shelf life)• Reusable solar blanket 52" x 84"• Dust mask• One-size fits all poncho with hood• 12 hr. light stick• 1 pair of latex gloves• Whistle with lanyard

•33 piece personal first aid kit:o 1 – antibiotic ointment packo 2 – extra strength non-aspirin tabletso 2 – ibuprofen tabletso 2 – decongestant tabletso 4 – alcohol cleansing pads; 2 – antiseptic cleansing wipes (sting free); 6 – ¾" x 3" adhesive plastic bandages; 10 – 3/8" x 1 ½" Junior plastic bandages; 1 – large butterfly wound closure; 1 – 1 ½" x 1 ½" patch plastic bandage; 1 – first aid guide  1 – Carry anywhere case • 5 Wet Naps•  Dynamo rechargeable lantern with AM/FM radio• Air-Aid emergency mask

The government solicitation can be found at this link and a copy is embedded below the video.

As is mentioned by the Free Beacon, "Contracts for survival kits are usually made for the military, or law enforcement such as the FBI," which brings about the major question of what do they expect to happen where these employees would need survival kits?











comments powered by

Disqus