Whatfinger: Frontpage For Conservative News Founded By Veterans
"The Best Mix Of Hard-Hitting REAL News & Cutting-Edge Alternative News On The Web"
March 2, 2015
Setting Americans Up As Sitting Ducks - Islamic Terror Training Camps In America Are 'Bomb Waiting To Go Off' As 'Obamalaw' Takes Aim At Christians, Veterans And Constitutionalists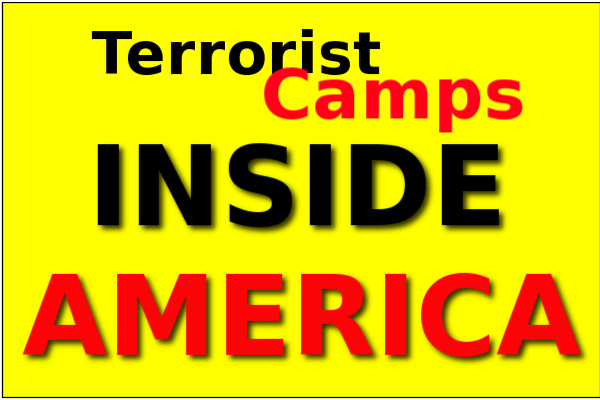 By Stefan Stanford - All News Pipeline - Live Free Or Die
With Barack Obama now unveiling his 'Obamalaw' plan across America, a progressive takeover of state and local policing according to this linked story from the Daily Caller, what we learn below is exasperating as we find out that armed terrorist training camps are being run right here in America with the full knowledge of US law enforcement, yet no arrests are being made and no raids conducted upon them. Meanwhile, t
he eyes of 'Obamalaw' and our nation's national security apparatus are now squarely trained upon Christians, Constitution-supporting Americans, US Veterans and anyone else who disagrees with Barack Obama. Are Americans being set-up to be defenseless, sitting ducks?

These recent stories from Bradley County News and Terror Camps.com send out a loud and clear warning that Americans and our way of life in America are in grave danger as homegrown jihadis, being trained out of terrorist training camps now spread across America, are well positioned to strike key US cities, nuclear plants and other strategic targets while living in our communities, walking our streets and shopping, eating and dining with us, completely undetected and seemingly with the full support of the current administration in Washington DC.
'Jihadi John', the sadistic ISIS killer hiding behind a mask while lopping off heads, was once called 'the best employee we ever had' according to a former employer who also said of him: "He was very good with people. Calm and decent." How was 'Jihadi John' suddenly radicalized and should his radicalization send a warning out to anyone who believes that 'it can't happen here?'
Shelbyville, Tennessee is a small American city, population approx 20,000, that as recently as 2009 has seen a vast influx of Muslims from Somalia shipped in by the US Dept of State as shared in the 4th video below. Shelbyville is also the home of one of AT LEAST 37 terrorist training camps in America, well positioned to attack a nearby nuclear plant in Oak Ridge, Tennessee and all linked to one person, the Sheikh Mubarrack Al Gilani who has known associations to Al-Qaeda we are told. While the Clarion Project documents Gilani and homegrown terrorism in America in the 1st 3 videos below, the White House Press secretary has no clear answers as to why Obama and this administration are treating Muslims differently than they are treating Christians according to this linked story while more evidence emerges that ISIS/ISIL terrorists are being supported by US government agencies according to the linked Global Research story.
While in Norway, government officials have recently taken the controversial step of deporting over 800 Muslims whom they had determined to have radical leanings, the move has had amazing results as violent crimes have dropped by more than 30%, numbers that every American should see and, though condemned by many American and European liberals, offer us a road that we might have to take 'to stop evil from creeping into our backyards' though many see a move like that in America as being 'too little too late'. 
We learned this of the terrorist training camps in Tennessee.:
Many of these camps are reportedly fortified with heavy weapons, ammo and bomb making equipment as evidenced by a recent raid at a Colorado terrorist  camp, This camp run by Gilani was searched by warrant when neighbors complained of loud noises and gun fire from the compound. 
The 3 terrorist camps in TN are just a stones throw from I- 24 allowing fast access to major road ways. The camps are nestled along the north, northwest TN border near Nashville. The Dover and Paris camps are about a 30 minute drive apart and about equal time to Nashville. The newly reported Shelbyville camp is approximately 90 miles from Chattanooga and about 57 miles south, southeast of Nashville.
These camps are well positioned near the heart of Tennessee and two of it's biggest cities and population areas. Terror attacks could easily be carried out in our state with dire consequences. Oak Ridge is just a short drive from these camps and are strategically close to a number of nuclear reactors.

With secretive US terror camps now being exposed as shared in the 5th video below from TheAlexJonesChannel beginning at the 7 minute mark, we have to ask how much longer it will be until America finds out far too late that our entire country and way of life is in danger? We are told that increased chatter has been heard surrounding the Tennessee training camps and a lot of military type movement and activity has been seen in the areas surrounding them. An abbreviated list of Islamic terror training camps in America is below videos.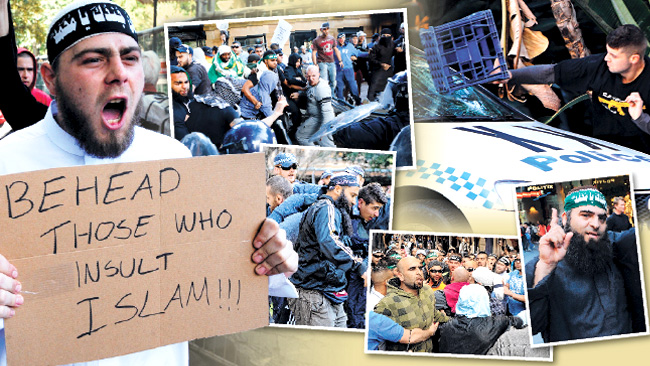 "Observers" in and around the Tn Terrorist camps are reporting alot of activity and military type movement. There is a stir in camps under observation by vigilant patriots that something may be impending in the near future. Chatter has reportedly increased and as those reports become visible, we at BCN will notify you.
Some of their most active camps in the USA are:
– Trout Creek Pass, Colorado (over 100 acres)
– Red House Virginia (over 120 Acres)
– Mecca Circle, Wayne County, GA
– Islamber, NY (considered their headquarters)
– Holy Islamville, SC (another huge compound and extremely active)
– Baladullah, CA (Huge and also extremely active)
– A new one PA (Wayne County)
– Fairfax, VA
– York, SC
– Hancock, NY
– Deposit, NY
– Springfield, MA
– Philadelphia, PA
– Hyattsville, MD
– Bethany, WV
– Meherrin, VA
– Dover, TN
– Paris, TN
– Shelbyville, TN
– Commerce, GA
– Jessup, GA
– Marion, AL
– Talhina, OK
– Houston, TX
– Coldwater, MI
– Buena Vista, CO
– Oak Hill, CA
– Onalska, WA



comments powered by

Disqus